A civil trial attorney, helping his clients get the justice they deserve in personal injury cases
Tod Eikner represents individuals injured by the negligence of others. Tod specializes in personal injury including, but not limited to, the following:
Personal Injury / Accident / Wrongful Death
Auto Accident / Motorcycle / Car / Truck / Motor Vehicle Collision
Slip & Fall Accidents / Trip & Fall Accidents / Premises Liability
Insurance Claim Disputes
Railroad Negligence
Dog Bites / Homeowners claims
Pedestrian Injuries
Negligent Security Law / Lighting / Parking Lot Security
Boating / Water Accidents
Professional / Medical Malpractice
Dangerous Drugs / Defective Medical Device
Worker's Compensation / Workplace Accident Injury
Defective Product Liability
Social Security Disability
Nursing Home / Elder Abuse
Uninsured / Underinsured Motorist Claims

See Practice Areas for a full list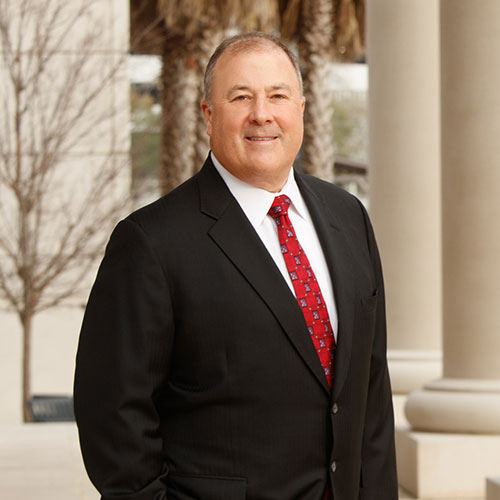 Tod B. Eikner was born in Fort Lauderdale, Florida. He obtained his bachelor degree in Finance from the University of Florida in 1989 and his Juris Doctor degree from Mercer University in 1994.
Throughout his career, Tod has represented both the injured and the insurance company in all types of cases involving automobile accidents, slip and fall and trip and fall injuries, wrongful death claims and trucking accidents throughout Florida and Georgia.
While Tod spent numerous years representing insurance companies, his greatest passion is helping individuals who have been injured through the fault of others. His time spent working for insurance companies has helped him gain the knowledge and experience that has resulted in him obtaining multiple million dollar settlements and jury verdicts for his injured clients.
Tod has been a guest lecturer at numerous personal injury educational seminars and conferences and has been a member of the Florida Bar and Georgia Bar for over 27 years.  He is also a member of the United States District Court for the Middle District of Florida and the 11th Circuit U.S. Court of Appeals.
If you or someone you know has been injured, schedule a free confidential consultation with Tod by calling (904) 448-6310. Or, if you prefer, you can fill out our intake form and Tod will contact you to schedule an appointment.